Group Pricing
 Book your group for a tour of the National Civil War Museum. Our exhibits offer an engaging and educational experience for people of all ages. We offer reduced admission for group tours, and we ask that you book your tour at least 2 weeks prior to your visit. 
Contact our group tour sales office to discuss an upgrade for a presentation or collections tour.
*Children under 6 are FREE*
Book a Group Tour
Adult & Senior groups of 10 or more are always welcome at the National Civil War Museum. Your group will explore 17 galleries that tell the fascinating story of the Civil War and its enduring legacy. Group leaders must book their tour at least two (2) weeks in advance. The group leader and bus driver(s) are always complimentary, and we have ample parking for buses. All tours are self-guided but can be supplemented with a special talk or collections tour. We have space for lunch if requested and free wifi is available throughout the building. Contact our group tour sales office to schedule your tour at 717-260-1861.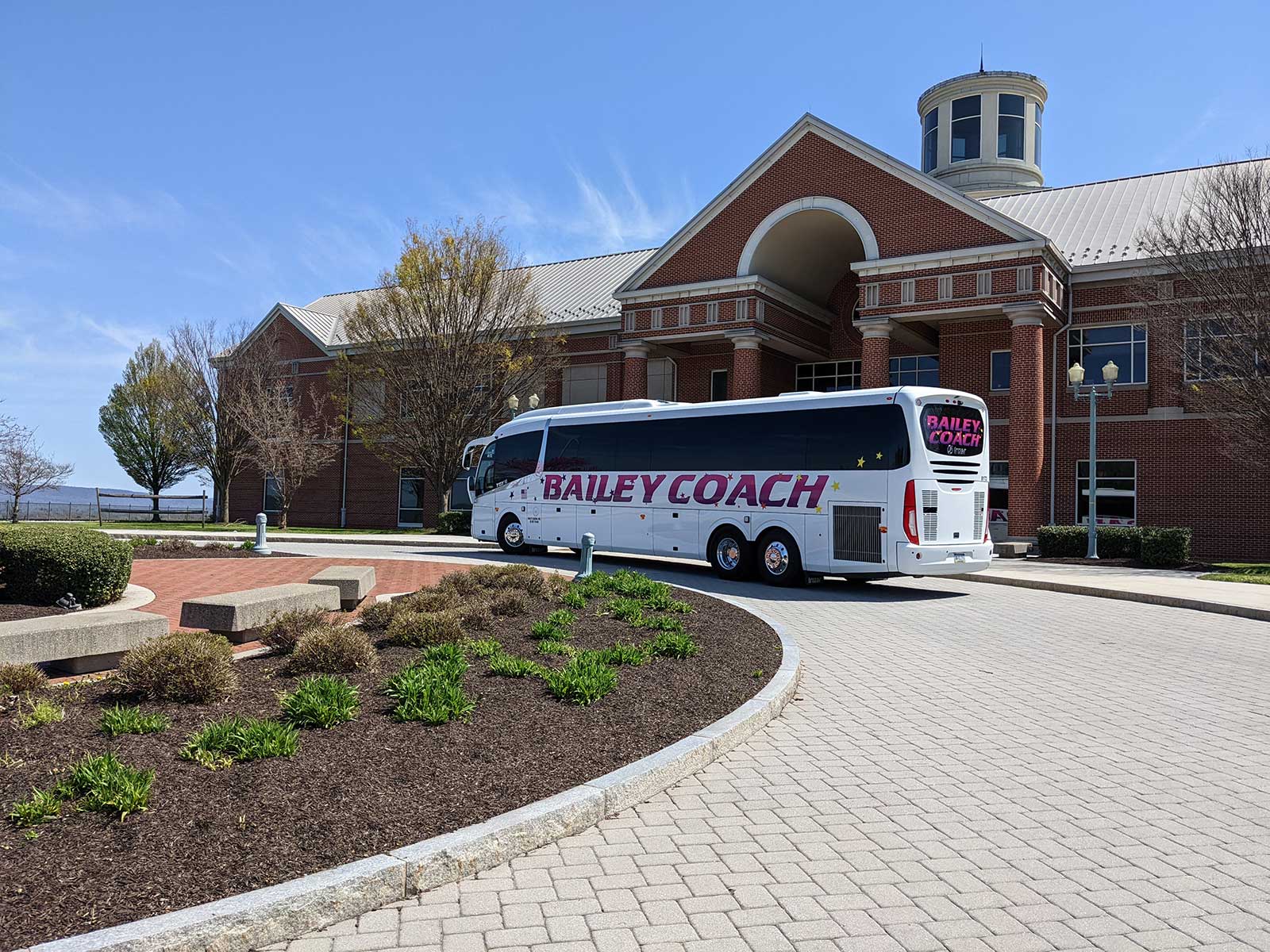 Tours
Tours are self-guided. On your visit you will explore over 25,000 sq ft of exhibition spaces that include audio and video displays, dioramas, and nearly 850 artifacts that help interpret the story of the Civil War.
Timing
Plan on spending anywhere from 2 to 4 hours at the museum. Since it is a self guided experience, you can move through the galleries at your own pace.
Bus & RV Parking
Free on-site parking is available for all visitors. Limited access is also available for RV's and motor homes. There is no overnight parking permitted. Buses, please use the Market Street entrance to Reservoir Park and the museum.
Group Tours
Group tours are required to make a reservation prior to visiting and you can learn more
here
. Deposits are required for all group tours and can be made by check or credit card. A confirmation letter will be mailed approximately three (3) weeks prior to your visit. Please include a copy of the confirmation letter or reservation number with your payment.
Food Service
The museum does not have in house food service. Adult and school groups can arrange for catering prior to their visit, and we do have limited space available for lunch
Shop
No tour of the museum is complete without a visit to our store. We have a large selection of books, toys, clothing, and more. You can also visit our store online here.
ADA Compliance
The Museum is fully accessible for people using wheelchairs and motorized scooters. Elevators service all public areas in The National Civil War Museum, and seating is available in the galleries. Service dogs are always welcome.
Address
The National Civil War Museum is located at 1 Lincoln Circle at Reservoir Park, Harrisburg, PA 17103. The museum is located inside of Reservoir Park. You may call the museum to get directions at 717-260-1861.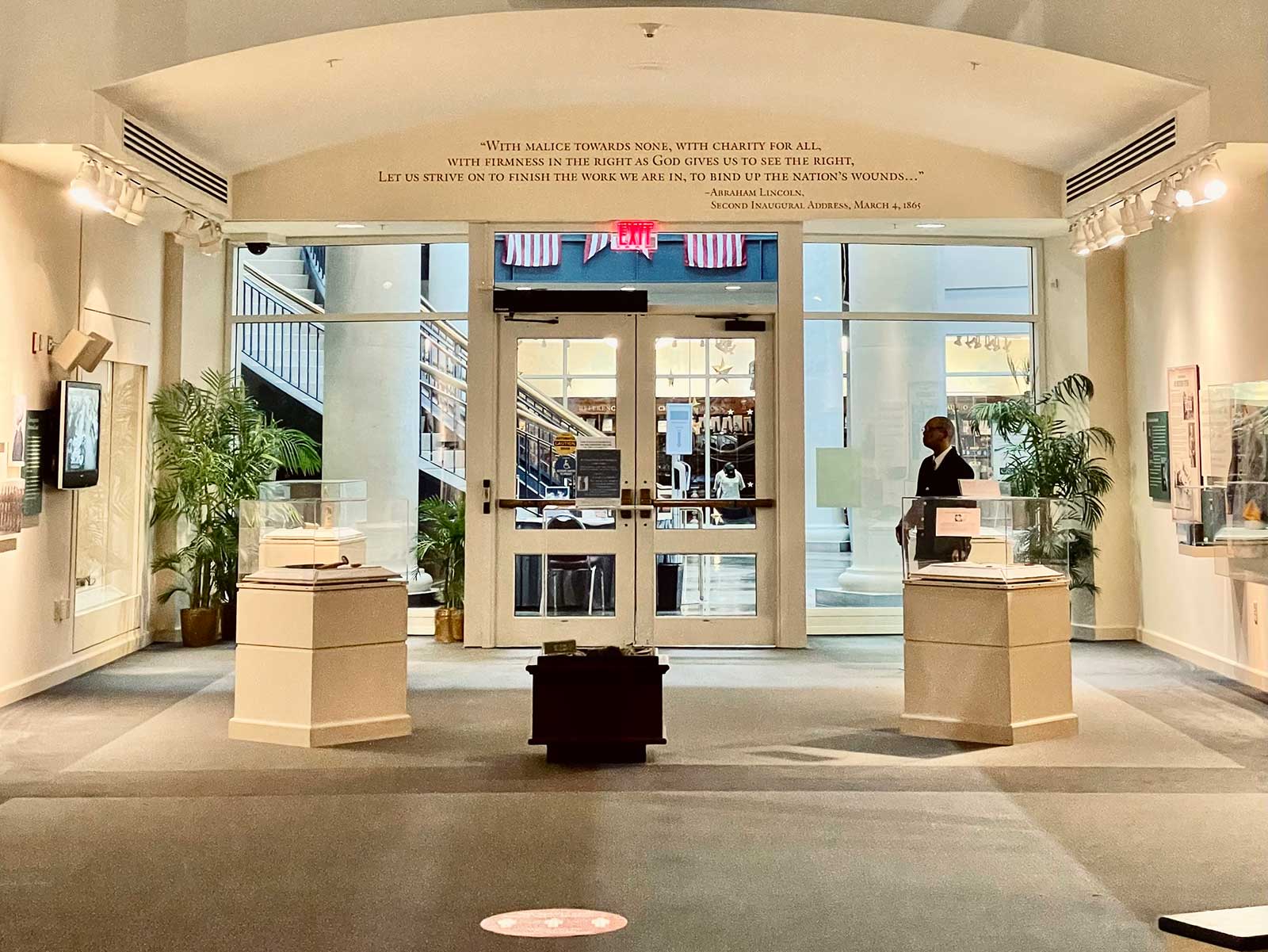 Exhibit Information
Immerse yourself in a journey that brings the past to life through a remarkable collection of artifacts, interactive displays, and immersive experiences. Our exhibits have been thoughtfully curated to provide a comprehensive and engaging exploration of the Civil War era. From iconic battle artifacts to personal stories of soldiers and civilians, each exhibit offers a unique perspective and invites visitors to connect with the struggles and triumphs of the time.