Why book our space?
The National Civil War Museum hosts a variety of educational tours and events, including weddings, corporate, and private events. We have free parking, handicap accessibility, scenic views, and space for 30 to 300 people. View our brochure to see additional information.
Weddings
The perfect location for a "perfect union"
With our grand staircase in the rotunda and magnificent hilltop location above the skyline of the City of Harrisburg and the Susquehanna River, The National Civil War Museum serves as the perfect backdrop for a truly memorable wedding and reception.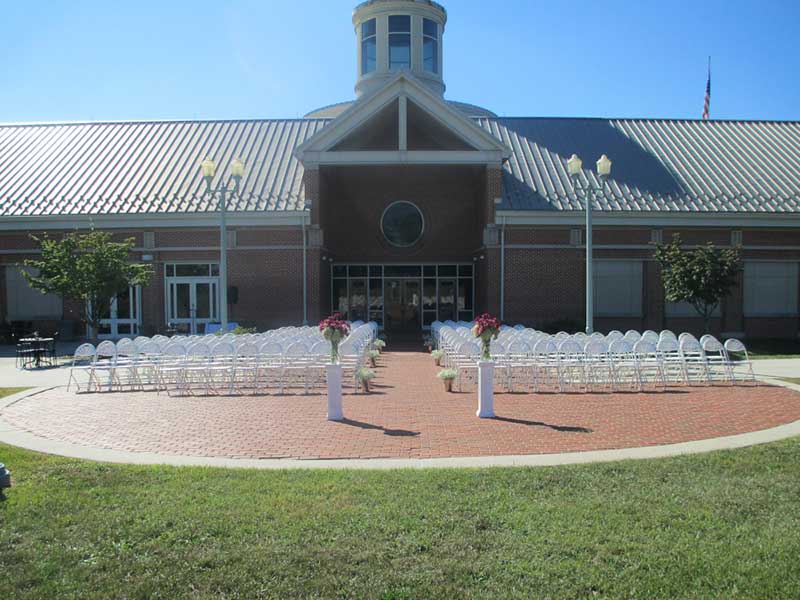 Catering
Our wonderful selection of caterers will provide excellent service & food with unique menu planning to accommodate your budget. All caterers are responsible for providing linens for all tables, china, glass, silverware & anything else needed to service your special event.
Festive Board Deli & Bakery
Susquehanna Harvest Seasonal Grill & Wine Bar
SpiceGrill Caterers
Brookfield Road, Harrisburg, PA
717.623.3122
LJspicegrill@gmail.com
Jeremy Davenport
www.LJspicegrill.com
Soul House Cafe
1639 Paxton St, Harrisburg, PA
717.236.3500
andreyoung21@gmail.com
Andre Young
Home 231
231 North Street, Harrisburg, PA 17101
224.306.8255 
nancy@revivalyork.com
Nancy Guido
www.home231.co
Your rental includes the use of tables, banquet style chairs, podium, portable bars, and set-up and tear-down of tables and chairs for your event.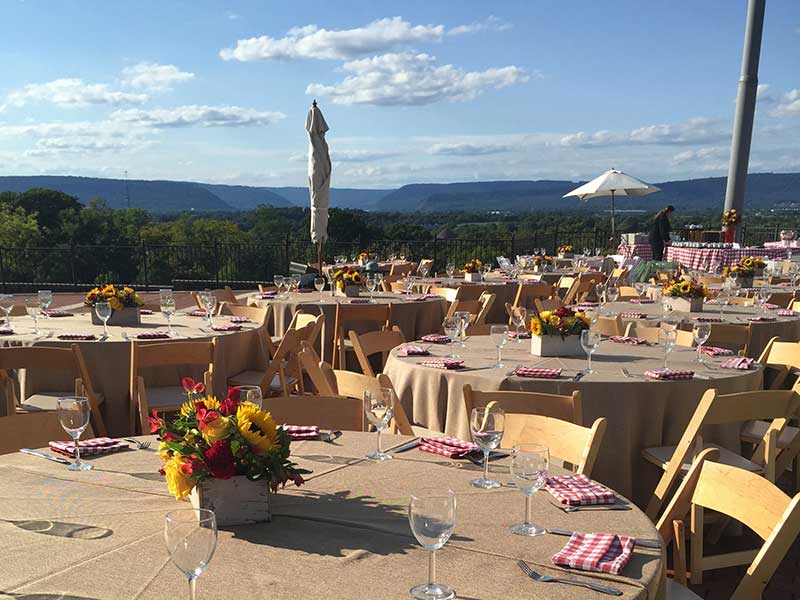 Corporate Events
Let our panoramic view, grand rotunda, and exceptional banquet facilities provide an inspirational setting for your next corporate meeting, family function, or social gathering.
Surround your next corporate meeting or function with the sense of duty and sacrifice for a cause that characterized one of the most significant periods in American history. Our memorial-like grounds will evoke a special sense of pride and commitment. The National Civil War Museum offers private, sophisticated meeting quarters that are sure to meet all your company's requirements and needs.
Private Rentals
Exceptional banquet facilities "all together fitting and proper" for a historic social gathering
Social gatherings large or small take on an almost historic quality when they take place at The National Civil War Museum. Our grounds and facilities will serve to enhance your banquet or social event in a way like no other Susquehanna Valley location.